What do you see in the cross?
One of my favorite hymns is When I survey the Wondrous Cross written by Isaac Watts with music by Lowell Mason.
Watts wrote it in 1707 as a fresh, new hymn for celebrating Holy Communion. A popular author on Christian hymns writes, "…what makes the hymn unique is the particular beauty of its language and imagery, and the power with which it highlights the most significant event in human and personal history — the cross of Jesus Christ our God."
What do you see
When I survey the wondrous cross
              On which the prince of glory died, (?)
Do you see or think of that innocent Son of God and Man being crucified for you? Do you think of the horror that He endured for your sake? Of course you do, but has it also occurred to you that it wasn't just Jesus dying there on that cross? It was you and me that also died. (Rom 6:8) Jesus didn't deserve to die, we did. Jesus wasn't guilty of anything. It was humanity that was guilty and sin wrecked. The human vessel had been corrupted by the lie and occupied by the master liar. As a consequence, humanity was guilty not only of sins but of being by nature a sinner. As Jesus "became sin" He bled to pay our sin wages and died our death so that we could be free of the power of sin forever more.
What do you see in the cross? We should see our true condition before God's grace was poured out. That realization is like going to a doctor and being told to your surprise that you have an incurable disease. Or, it's like going to a judge and being told, "Yes, you are guilty". We need to realize..
My richest gain, I count but loss,
              And pour contempt on all my pride.
We need to…
Forbid it, Lord that I should boast,
              Save in the death of Christ my God!
We see our pitiful thinking that we were independent selves, presuming to live on our own or change ourselves. It was Christ who represented
All the vain things that charmed me most,       
and died to set us free from this tyranny of delusion.
I sacrificed them to His blood.
What do you see in the cross? I see the most amazing act of love in all of the universe. It reminds me of God's true nature. His desire was not to wipe man off the face of the earth because he was a sinner. He was and is only interested in rescuing man from the destruction of sin's effect on man's life. He wanted to remove the shame and guilt of sins and replace the sin occupier with Himself.
See from His head, His hands, His feet,
            Sorrow and love flow mingled down!
            Did e'er such love and sorrow meet,
            Or thorns compose so rich a crown?
This was God in Christ, demonstrating the length He would go to reconcile man back to Himself. He wasn't pouring wrath out on Christ/men for sin. He was destroying the hold that sin had on our lives so that we could be His again. The overlooked, omitted 4th verse of this hymn declares who we really are now in Him, free from the power of the flesh to hold us back from walking in the freedom of sainthood.
[His dying crimson, like a robe,
              Spreads o'er His body on the tree;
              Then I am dead to all the globe,
              And all the globe is dead to me.]
What do you see in the cross? I see the love that Father God through Christ has poured out not just for me but "in me". Father God, who is Himself love, has poured Himself into my spirit changing my inner man, transforming my flesh and reaching out to those around me. I never have to ask the question, "Does He love me?" because I am engulfed in His love. Even
Were the whole realm of nature mine,
            That were a present far too small;
nothing in all the world can compare to
Love so amazing, so divine,  
which automatically
Demands my soul, my life, my all.
Go HERE to listen again to this great hymn and let the wondrous cross amaze you all the more with Jesus in this Easter season.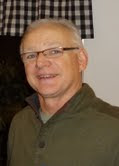 Happy Resurrection Sunday!